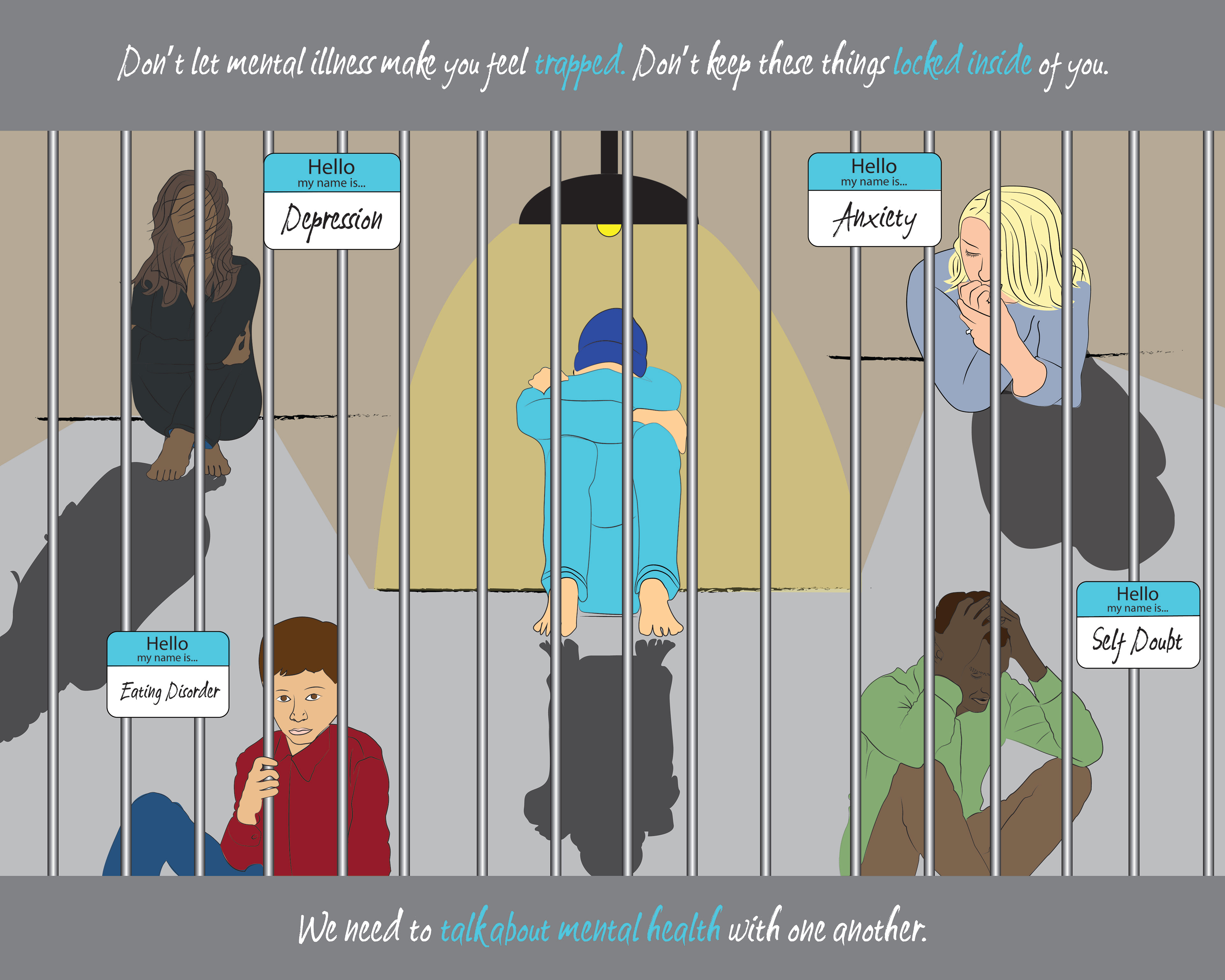 UpWork Project: Mental Health Art/Illustration
On a platform for freelancers called UpWork, one of my clients requested a mental health art piece to share with organizations across the USA to bring awareness in regards to mental health. This illustration shows that the person in the middle of the cell feels like they are trapped and many different mental illnesses and mental health struggles are trapped in the cell with them. They feel trapped because they can't talk about anxiety, depression, eating disorders, self-doubt or any other mental health struggle. This illustration urges the audience to talk about mental health with others as to bring light to this "hush hush" topic; it encourages people to talk about this subject as a normal topic of conversation. Working towards ending the stigma, one illustration at a time.​​​​​​​
To hire me on UpWork, click the link above labelled "UpWork" to find my profile. Thank you!